This command sends a SOAP request to the SOAP server. The SOAP request is an XML document. It must be the active document in XMLSpy when the command is selected.How to define a SOAP request is described in the description of the command Create New SOAP Request.
After the SOAP request is sent, a response is received from the SOAP server. This response is an XML document, which is displayed in the Text View of XMLSpy. For example, show below is a screenshot of the XML document that was returned in response to the SOAP request we defined in the section Create New SOAP Request.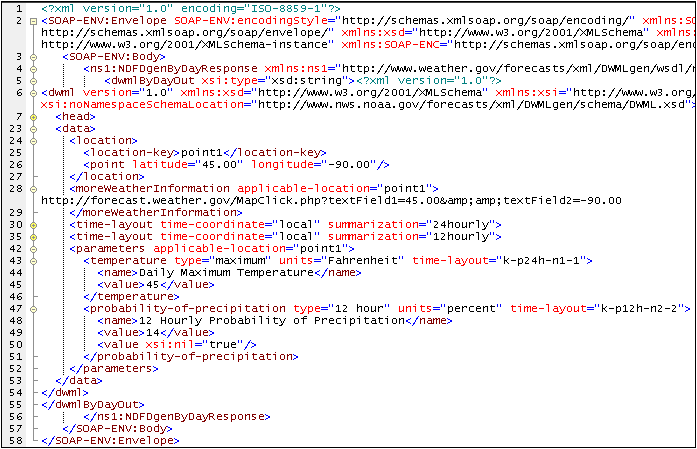 XMLSpy allows you to save a SOAP request and resend it at a later time. Do this as follows:
1.Save the SOAP request XML document (File | Save as).
2.Close the SOAP request file.
3.Reopen the SOAP request XML document, and select the menu option SOAP | Send Request to Server. (Any XML file can be used as a SOAP request document.)