You can configure color and font settings of SQL statements that appear in SQL Editor as follows:
1.Click the DB Query tab.
2.At the top of the pane, click Options

, and then click SQL Editor | Fonts.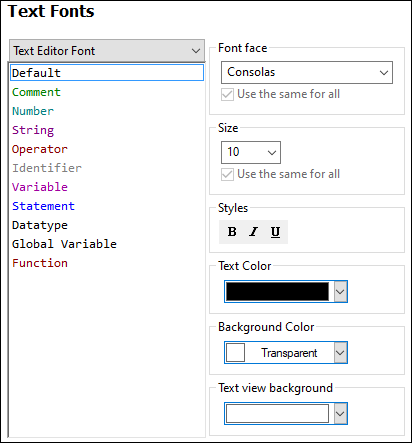 The font settings listed in the Font Settings list box are elements of SQL statements. You can choose the common font face, style, and size of all text that appears in SQL Editor. Note that the same font and size is used for all text types.
Only the style can be changed for individual text types. This enables the syntax coloring feature. Click the Reset to Page Defaults button to restore the original settings.