Across its lifetime, a job instance gets various statuses, as indicated by the Status column in the Running jobs table.

The following diagram illustrates how a job instance typically changes from one state to another across its lifetime. It is assumed that no loss of FlowForce Server service or network interruptions occurred. Note that some of the statuses take a very short time span and will not normally be visible in the user interface.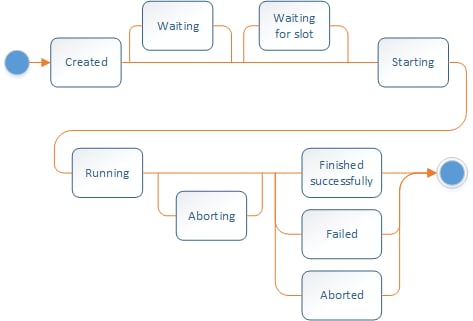 The following table lists all the possible statuses of a job.