Creating and Assigning Password Policies
To create a new password policy:
1.Click Administration, and then click Password Policies.
2.Click Create Policy.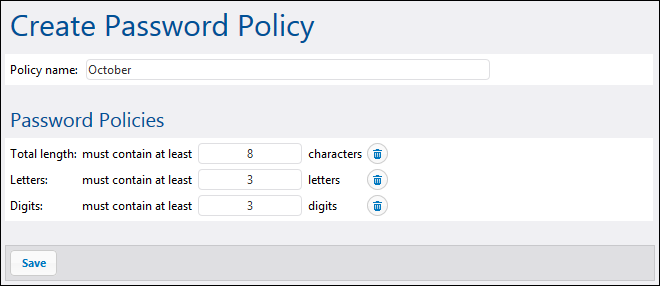 3.Enter the required password policy rules, and then click Save. The list of current users becomes available under the defined policy.
4.Click to select the user records that must be assigned the new policy, and then click Assign.

See also