Altova: XML, SQL, and UML tools including XMLSpy XML Editor

Try before you buy! All Altova products are available for a free, fully-functional, 30-day trial. Start yours now!

Existing customers may update to the latest version here

Read the Altova Blog for helpful product and technology news, including how-to articles, case studies, and more.
New in MobileTogether 2.2

New audio and video controls in
MobileTogether 2.2 
MobileTogether 2.1 introduced completely new pricing, as well as over 30 new features including scrollable tables, and new Actions, Controls, and Properties that make this platform powerful enough to build any data-centric app.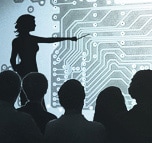 Learn XQuery 3.1
in Altova's free,
online XQuery
Training for beginners to advanced users.
"Our team began with a number of different XML platforms, but eventually converged on a single one: when so much depends on the strength of your XML tools, it's a cinch that you go with the best. Thank you Altova!"

Dr. Michael Arner, CTO, ROAM Data, Inc
5,039,562 Users worldwide