Release 2 of the Altova MissionKit 2010 delivers radical performance optimizations and new 64-bit product versions
We are very excited to announce Release 2 of the Altova MissionKit 2010, which includes numerous performance optimizations, new features, and native 64-bit versions across the product line.
New 64-bit Altova Tools
Release 2 of the Altova MissionKit 2010 is available in a 32-bit version as well as a new 64-bit version for users running operating systems such as Windows 7 (64-bit) and Windows Vista 64-bit. There are many advantages realized with 64-bit versions – more about these in subsequent posts – but the most significant is the reduction of limitations associated with working with XML files sized anywhere from 100 MB up to the gigabyte range. Of course, R2 is also delivered in 32-bit versions that include all of the new features described below. The 32-bit versions will run on both 32- and 64-bit operating systems.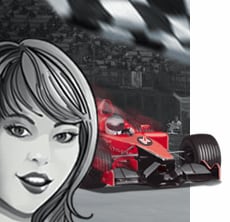 For all database-enabled MissionKit tools, support for IBM® iSeries® has been extended to include the latest version, 6.1. Database users also now have the option to connect via the pure ODBC API instead of using Altova's native support for a particular database. The native database support generally provides more functionality, but there may be instances when the user prefers the pure ODBC API. A convenient dialog offers access to either communication method. Below are just a few highlights of the new release. See full details and screenshots.
XMLSpy 2010 R2
In addition to a new 64-bit version, Release 2 of XMLSpy 2010 delivers optimizations for working with large files in Text View and Grid View, faster XML Schema-based validation, and long-awaited support for HTTPS in the SOAP client and SOAP debugger. R2 also delivers support for versioning on SharePoint® Server, so you can now read/write files on the CMS with full check out/check in functionality.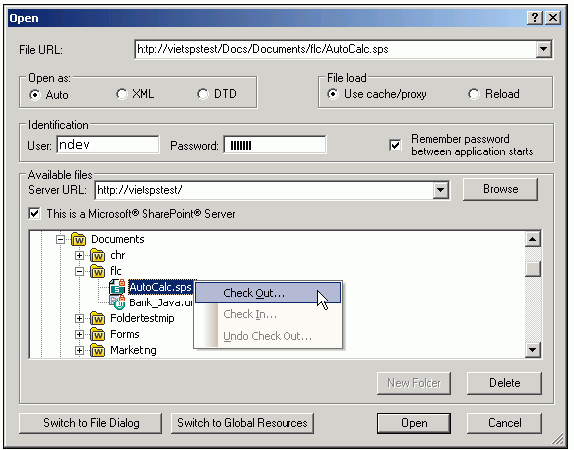 XMLSpy has long provided royalty-free code generation based on XML Schemas in Java, C#, and C++ for Windows – and with v2010r2 you can also generate C++ for use on the Linux platform.
More R2 Highlights
Adding to 64-bit versions across the product line are these new features:
New data processing functions and EDI mapping options in MapForce
Support for editable variables in Authentic forms designed in StyleVision
Support for the latest UML version 2.3 in UModel
Integration into Windows Explorer for diff/merge in DiffDog
Support for WSDL 2.0 in SchemaAgent
And much more
Updates and Upgrades

For customers with an active Altova Support and Maintenance Package (SMP), v2010r2 is an entirely free update. Simply download and install the latest version to have access to all the new features. When you purchase SMP with your Altova product, you get priority technical support, plus all major software versions and maintenance releases during the support period for free. It's really a great deal.
Try Free
As always, you can evaluate any Altova product with access to full functionality for 30-days, free of charge.