Configuring MobileTogether Server to work properly on your network will require some changes to be made. MobileTogether Server is designed to sit within your network's DMZ and enabling it to accept connections from clients both inside and outside your network will require your network administrator to open a collection of ports.
This video tutorial will walk you through the ports required to make MobileTogether function. It provides you with a baseline setup that will work inside most corporate networks. Please note, however, that every network is different and some configuration changes may be required. To support this, every port MobileTogether Server uses can be customized; all the ports listed in this tutorial are default and can be changed.
The image below outlines the network ports required by Altova LicenseServer to properly validate files.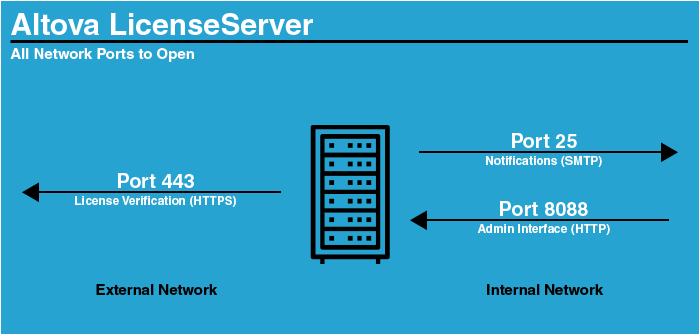 Clients will need to be able to connect both internally and externally. We recommend using the default MobileTogether ports, and remapping them to 80 and 443 at each of your firewalls. This is discussed in greater detail in the video.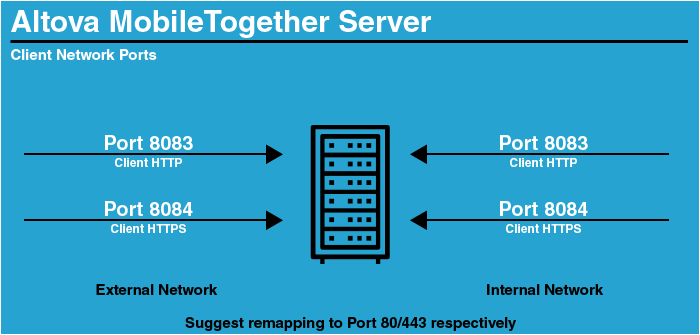 Finally, a set of ports will need to be opened for administrator purposes. These ports should be limited to your internal network only.