A recently published Forrester study reveals that tablet sales, once soaring as Apple, Samsung, and other tablet producers fought for market share, have plateaued.  The allure of these larger screens has waned as the size of smartphones has grown over time, and existing customers just aren't as enthusiastic about upgrading their tablets to a new version as they are about getting the latest and greatest smartphone.
One area where tablet use isn't slowing appears to be the enterprise, as end users continue to utilize iPads and Android tablets for business-related tasks, and employers are willing to let them BYOD.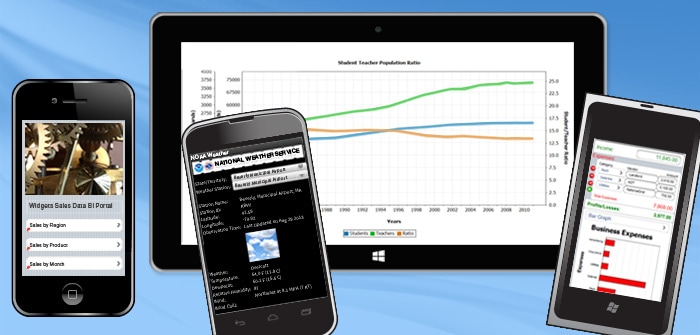 This is great news for MobileTogether developers building enterprise mobile apps for tablets (as well as phones and desktop devices) – but really, they don't care.