Starting Business Reports from Word
So much content these days is in the form of Microsoft Word documents. Word is where content or report creators often begin, and it has great tools for designing layouts and including images, tables and hyperlinks, and so on. What Word lacks though, is the ability to publish dynamic content or publish multiple versions of that content using the same template in an automated way, and that's where Altova StyleVision comes in.
StyleVision is a unique product that is often difficult to describe because it does so much. Whether you want to auto-generate an XSLT stylesheet based on a visual design, create multi-channel business reports from dynamic XML or database data, or build user-friendly enterprise forms, StyleVision has you covered.
Starting with StyleVision 2016 Release 2, you can begin your StyleVision design based on an existing Word doc. Let's take a look at why this saves an incredible amount of time, giving report and form designers the best of both worlds.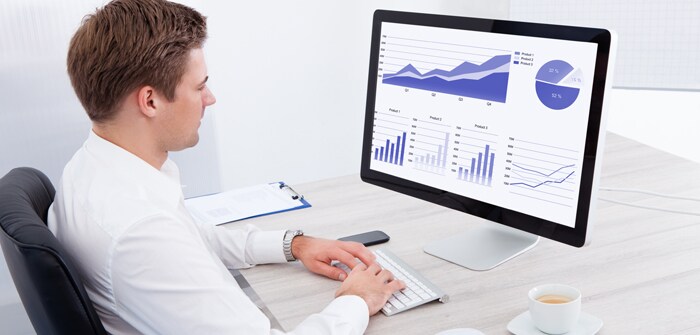 Start a Design from Word
When you begin a new design in StyleVision, you can start it based on a back-end data source, for example XML, XBRL, or a relational database, or you can start it based on an existing Word document and then (optionally) connect those data sources later.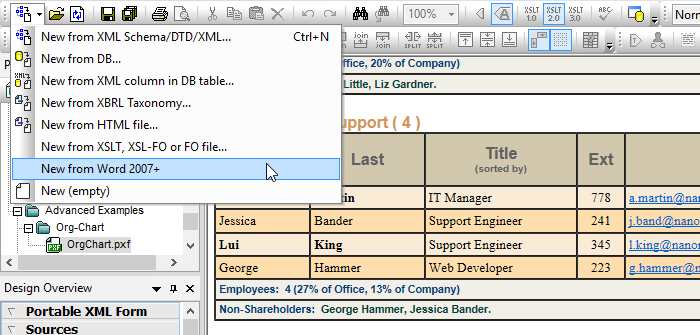 Here's a snippet of a StyleVision design I've started based on a Word doc.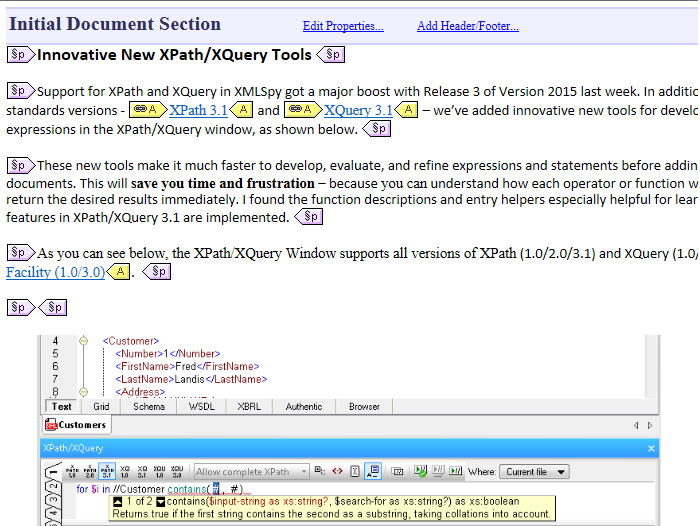 As you can see, I've already saved a significant amount of time, because StyleVision preserves all the formatting and layout information defined in the Word document:
Text formatting (fonts, color, size, weight, etc.)
Paragraph and page breaks
Horizontal lines
Hyperlinks and anchor text
Bookmarks
Table formatting (col/row span, headers/footers, nested tables, etc.)
Lists
Images
Next, I can refine it as required. For multi-channel reporting or enterprise form design, I can connect back-end data by dragging nodes to the appropriate placeholders in my design.
StyleVision provides numerous entry helpers and wizards for further defining style and layout details, so my report can be as sophisticated as I need it to be. I can add tables, charts, barcodes, and other advanced elements.
Once my design is complete, it's time to view and save the resulting output.
The implications of this functionality are huge. With StyleVision, you can get any or all of the following based on a Word document:
XSLT and XSL:FO stylesheets
Multi-channel reports for HTML and PDF
Electronic forms for use with Altova Authentic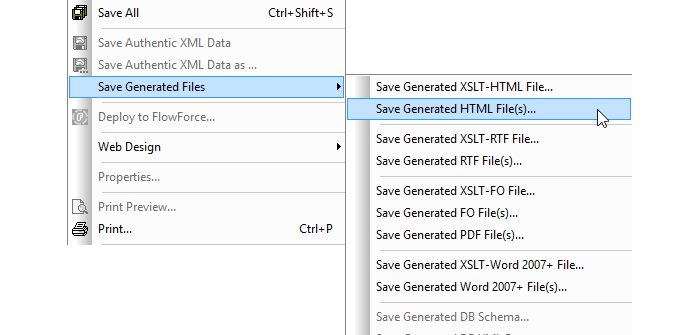 Automation of the multi-channel report generation can be achieved either using the generated XSL stylesheets or via StyleVision Server.
Now, what started as a just a static Word doc can now be used for single source publishing, quarterly report generation with dynamic data, or enterprise form deployments.
Start Your Own Reports from Word
You can try StyleVision free for 30-days to test this out. Just open the New Design dialog and select New From Word to get started!