Report from Microsoft PDC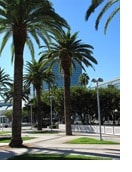 We always enjoy meeting developers who currently use Altova tools and others with projects our tools can help them complete. This year's PDC in Los Angeles was no exception – great weather, great camaraderie, and a brand new Version 2010 of the Altova MissionKit to demonstrate and talk about. Below is our short YouTube video of PDC highlights. If you were there, see if you can spot yourself in the crowd. If you didn't get to go this year, we're sorry we missed you.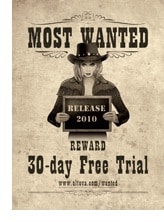 And don't forget to check out Version 2010 of the Altova MissionKit online. Version 2010 is packed with over 70 new features that were requested by our current users. Our What's New page describes highlights of the major new functionality in XMLSpy and the other Altova developer tools. If you are covered by a current SMP plan, your update to v2010 is free. If you need to purchase an upgrade, click here to visit the Upgrades page on our Web site. The Altova Upgrades page describes all the details and connects to our online Upgrade Wizard to get started right away. You may be eligible for a discount of up to 40%! Our trip to Microsoft PDC wraps up the Altova show season for 2009. We hope to see you in person at another event next year.