10 Reasons to Pick MobileTogether Over Microsoft PowerApps
Microsoft's recent announcement of their new PowerApps product comes at an interesting time, considering that MobileTogether has been on the market for over a year now. Though Microsoft is a bit late to the game with this offering, their announcement serves to underscore the importance of enterprise mobility and the challenge that MobileTogether was created to solve: businesses need to mobilize essential processes – for all devices – in a reasonable amount of time.
MobileTogether has been filling this need for over a year now, allowing developers and power users with no mobile development experience to build powerful, data-centric apps.  If you can build formulas in Excel or write simple SQL queries, you have the technical skills needed to build a robust, sophisticated app using MobileTogether. While PowerApps may be a boon for Office users who need to mobilize simple productivity tasks via basic apps, MobileTogether lets customers take it many steps further, adding rich functionality for processing, analyzing, and collecting data in ways that add value beyond simple mobile access to services.
And in the 2.0 version of MobileTogether, Altova brought the same ease of developing cross-platform business solutions to building fully native apps for all mobile platforms. This is something that PowerApps promises to do – but you only get native apps from PowerApps if you develop the mobile app by hand via the native SDKs on each platform or use a cross-platform framework like Xamarin and then access PowerApps APIs on Azure. In contrast, building cross-platform native AppStore apps in MobileTogether 2.0 is really just a matter of selecting the "Generate code" command from the menu.
The Microsoft PowerApps announcement can be really confusing to parse, so we've put together a list of the top 10 reasons why we believe MobileTogether is superior to PowerApps.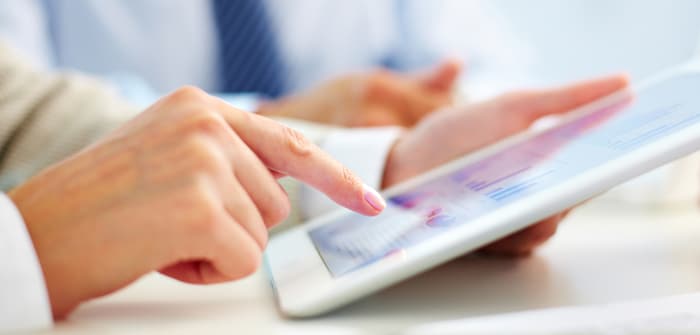 Build real mobile apps for your enterprise. Rather than simply mobilizing existing forms and processes in Office desktop productivity software, MobileTogether allows you to build sophisticated mobile apps that add value to your data through new ways of viewing, analyzing, and reporting, as well as inputting data to your back-end systems using powerful forms and business logic.
MobileTogether is available right now. PowerApps has been announced and you can sign up to receive an invite. By contrast, MobileTogether is fully available today, and you can start your free 30-day trial now.
Affordable for organizations of all sizes, with fully transparent pricing and no tiers. MobileTogether pricing is clearly visible on the website, is the same regardless of functionality utilized, and scales very affordably. PowerApps has very limited functionality in lower priced tiers, and the enterprise pricing model is not transparent at all.
Connect to any backend data. MobileTogether supports all relevant backend data sources, including data from the web in Web services, XML, and JSON formats, as well as in over 10 popular relational databases. Legacy data sources can be easily connected via MapForce Server integration. And you can even do sophisticated screen-scraping of any HTML data available through legacy web solutions. Support in PowerApps is quite limited in comparison.
Flexible deployment options and operating system choices for the MobileTogether Server that allow installation of the back-end server to either in-house IT infrastructure or cloud-based servers running on Windows or Linux operating systems. MobileTogether Servers can be deployed to AWS, Azure, RackSpace, and many other cloud providers. In contrast, PowerApps only works with Windows server infrastructure and the Azure cloud.
Complete mobile app platform functionality. MobileTogether utilizes mobile apps that take advantage of inherent functionality of mobile devices including geolocation, sending emails or texts from the app, signature capture, and more. PowerApps are described as basic or web-based only.
Flexible pricing options. Licenses are available either per device or per server core for flexible deployment and scalability, with no limitations to app functionality at the introductory levels. By contrast, PowerApps licensing is only available per user, so PowerApps cannot be used for customer-facing or public solutions that require deployment to an unknown number of mobile clients.
Highly accessible yet still sophisticated. MobileTogether requires no mobile development experience but still enables in-house developers or IT power users to quickly build highly sophisticated apps. You don't have to be a mobile developer to get beyond the basics.
Single integrated development environment. Complete, sophisticated mobile apps are developed entirely in the MobileTogether Designer – even when building native apps – with no need to integrate work from Visual Studio or Xamarin or write mobile code manually against the native platform SDKs.
Integrated mobile device simulation during development. The MobileTogether Designer includes user-interface simulation for multiple operating systems and devices. You can design your app based on one device and immediately see how it will look on other devices. The MobileTogether Designer includes local simulation, server-based execution, and execution on a connected client device before the app is deployed with sophisticated data inspection at every step of the process.
These are just a handful of the reasons MobileTogether can help your organization implement true mobile-first for the enterprise while preserving the features and functionality users expect. But you don't have to take our word for it. The MobileTogether Designer is free-to-use, so you can build and test a complete app before making any purchasing decisions. Try it now.