New tools for JSON, EDI, SWIFT, and XBRL in Version 2021
As standards-based technologies and their applications evolve, so does the functionality that users require from developer tools. In our latest release, we've added new ways to work with XBRL, JSON, EDI, and more that help Altova customers work faster and more efficiently.
Let's take a look at some highlights from the Altova Software Version 2021 release.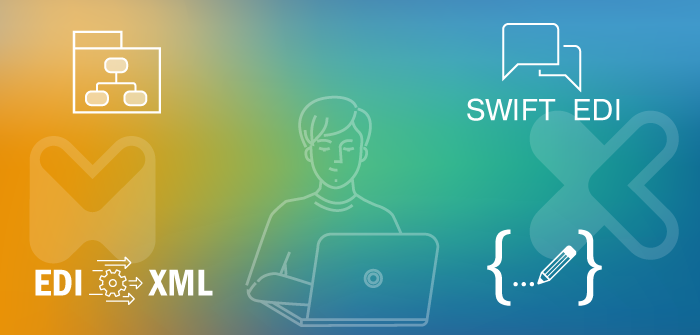 XBRL Taxonomy Manager
Adoption of XBRL for meeting business reporting mandates is ever-increasing, and with that, a multitude of XBRL taxonomies targeted at specific verticals or jurisdictions have emerged to meet the wide variety of reporting needs around the globe. This poses a challenge for developers working with XBRL as they need to ensure they have the correct taxonomies and versions installed for use with their software tools.
Altova has long provided numerous taxonomies and their various versions in a free installer package. To make the process easier and more efficient, Version 2021 includes a XBRL Taxonomy Manager that provides a centralized way to install and manage XBRL taxonomies for use across all Altova XBRL-enabled applications.
The XBRL Taxonomy Manager is initialized directly in XMLSpy, MapForce, and other Altova XBRL tools, allowing you to install the taxonomies and versions they need without ever leaving the software. Once installed, taxonomies are available to all Altova products on your system.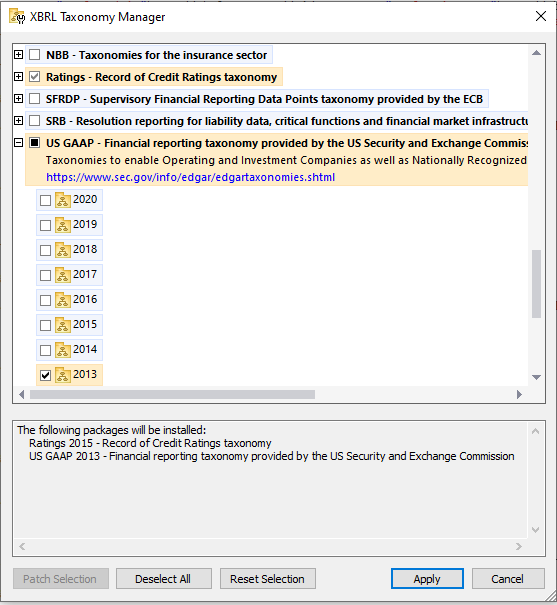 New Tools for JSON Editing
The revolutionary new JSON Editor Grid View introduced in XMLSpy 2020 continues to improve, with several updates and enhancements in this newest version. These include:
Additional entry helper windows: siblings, children, values
New copy/paste options including:

Copy as structured text (TSV)

Mouse-over tool tips to help users take advantage of grid view features
Keyboard shortcuts for expanding/collapsing sections, zooming in and out
Option to turn off word-wrap, option for right-to-left reading order for relevant languages
Option to group sibling nodes by 100, 1000, or 10K for very large files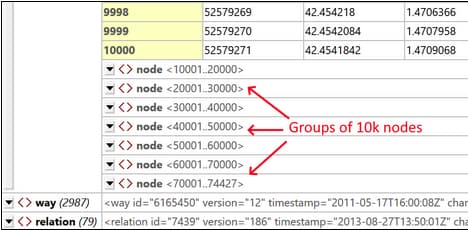 In addition, the JSON $id property for combining multiple JSON Schemas is now supported.
New EDI Conversion Tools
Two oft-requested features for mapping between EDI formats and other popular technologies like XML, JSON, and databases have been added to MapForce:
Support for SWIFT messages
SWIFT (Society for Worldwide Interbank Financial Telecommunications) is a global provider of financial messaging services. Mapping and converting SWIFT messages, for instance to write the data to a backend database, is a common requirement and is now supported by MapForce.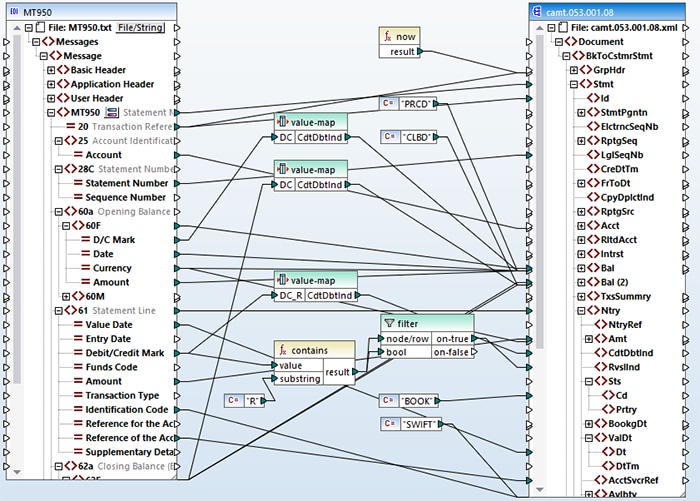 Support for one-click EDI to XML conversion
MapForce allows graphical data mapping to convert EDI to XML. However, developers often wish to perform a straight conversion with no mapping of fields or data processing. This is now supported in MapForce 2021.
When you right click an EDI component and select Create Mapping to XML, the MapForce engine generates an XML file that replicates all the data from the source EDI component, outputting the data element names and their values and reflecting the hierarchy of elements.
Attaching Files to PDF Reports
StyleVision, the report generation tool for XML, database, and XBRL data, makes it easy to design and automate PDF business reports. Users have requested the ability to attach other files to the autogenerated PDF files.
This is now possible in StyleVision 2020. Users can attach files such as high resolution images, source files, etc., to their PDFs. Files attached to a PDF are accessible via the attachments pane in your PDF reader.
Update to Version 2021
Read more about all the features added and download an update (or a free 30-day trial!) now.