Free Online Training Module: Intro to StyleVision
We've just released a new Altova Online Training Module: Introduction to StyleVision. This free training module provides an introduction to the StyleVision stylesheet design tool interface and functionality as well as interactive tutorials for transforming XML and database content into eye-catching HTML pages, RTF documents, PDF reports, Word 2007 (OOXML) documents, and intuitive Authentic® forms. Detailed tutorials will help users create an effective StyleVision design and insert dynamic and static content. This module also explores how to format the components of the StyleVision design and create global templates.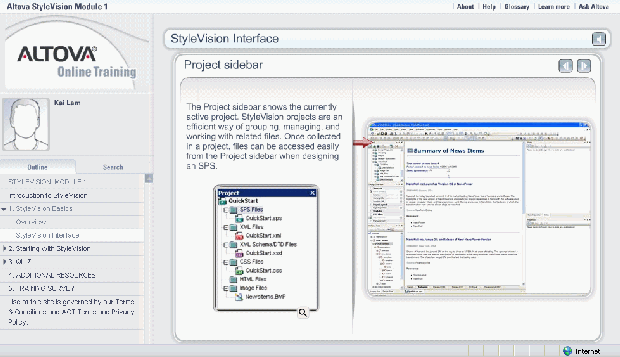 Check out the full list of free Altova Online Training modules, all of which are available in a convenient, on-demand format. As always, please share your feedback and suggestions about Altova Online Training with us, either by using the survey included in the training module or by leaving a comment on this blog.