I hosted a family reunion at my house this summer. It had been a long time since my cousins had all gathered in the same room – and, in fact, there are now so many second cousins that we had to take the party outside. It was a great day but a lot of work. Thinking back, the hardest part wasn't shopping or cooking or keeping the beer cold – it was getting everyone to agree on a date in the first place.
Sound familiar? Most gatherings of more than two people these days are preceded by endless texts, emails, and Facebook messages, all of which still must be sorted through, weighed, and decided upon by the organizer. Then you still have to decide where to meet and who'll bring what.
Altova created the Group & Gather app to solve these problems. It doesn't matter if your people use iPhone, Android, or even Windows. They're all covered. And the best part? The people you invite don't even need the app to participate.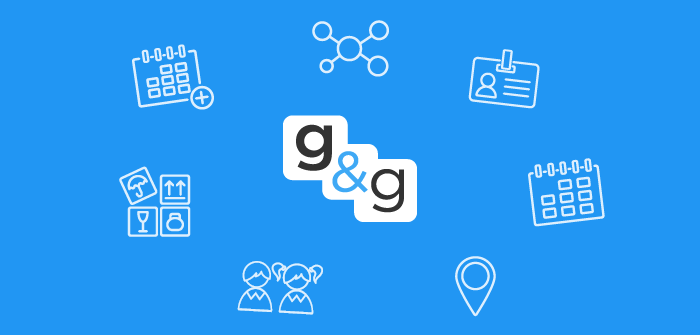 Schedule Group Events, Meetings, and Parties
With just a few quick taps you can plan an event, add friends, allow group members to share their availability, find a location, and even coordinate what to bring. Every option can be set by the organizer or put out to a vote, and all preferences are tracked in the app.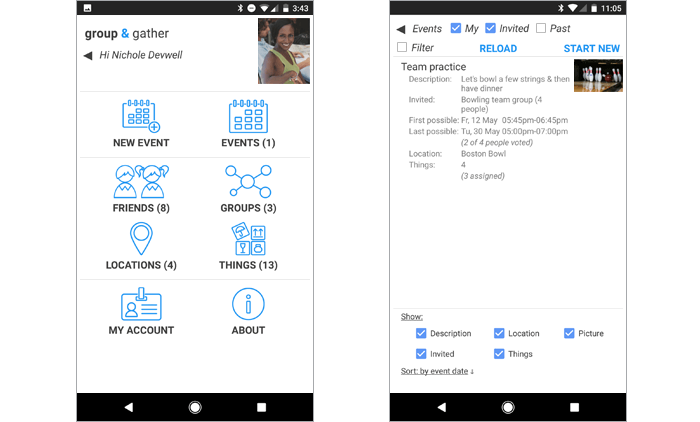 For those who don't have the app, Group & Gather generates emails with special links that allow your friends to respond to all questions from any web browser, and their answers are automatically connected to the app.
This means your group can use the app – or just the emails – and still fully participate in the event planning process.
Group & Gather Features:
Decide on date, time, location, and items to bring
Build your friends list and groups easily
Allow guest to vote on some or all event details
Emails allow anyone to participate – you don't need to install the app or register for an account to vote
No more sorting through endless emails and group texts to organize an event
Build groups with multiple administrators for flexible management of events
Easily create new events based on existing events
Calendar integration: once a date and time have been agreed upon, Group & Gather automatically attaches a digital calendar entry to all emails sent to participants
Altova Group & Gather
Group & Gather is free for iOS, Android, Windows Phone, and Windows 8/10 computers. See it in action and then download it for one or all of your devices!
Quick Intro Video
Built with MobileTogether
Group & Gather was developed using the MobileTogether RMAD tool, which allowed us to build both a slick UI and sophisticated back-end server logic at the same time. Then, MobileTogether Designer generated native apps for all three platforms based on that one design.