Create Reports for CbC XML Schema 2.0
Companies filing Country by Country reports as mandated by OECD will need to ensure compliance with Version 2.0 of the CbC XML Schema by February 1, 2021.
To help companies prepare, the Altova Country By Country Reporting Solution now supports Version 2.0 of the schema, adding to prior support for Version 1.0.1. The latest version of the cloud-based app also provides support for additional country-specific validation rules.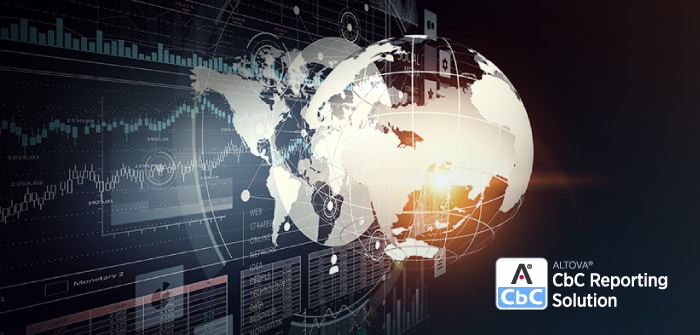 The Altova CbC Reporting Solution makes it easy for organizations to generate CbC XML reports to meet filing mandates – without having to deal with the technical XML syntax. Business users can use the app to generate valid reports either by entering data via a straight-forward web interface, or by uploading the data using a Country by Country Reporting template for Excel.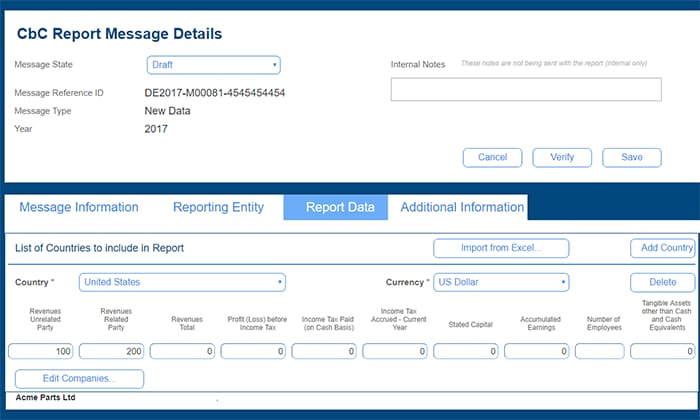 In addition to generating reports compliant with the CbC XML Schema 2.0, the Altova CbC Reporting Solution includes built-in support for validating data against additional rules defined by various countries to meet local business needs not covered by the CbC schema.
New coverage in the latest version includes rules for those jurisdictions below, with a complete list available here.
Denmark: support for requirements regarding the format of internal IDs (DocRefId and MessageRefId)
United Arab Emirates: support for listing of all countries for which a report element exists as "ReceivingCountries"
Liechtenstein: support for country-specific rules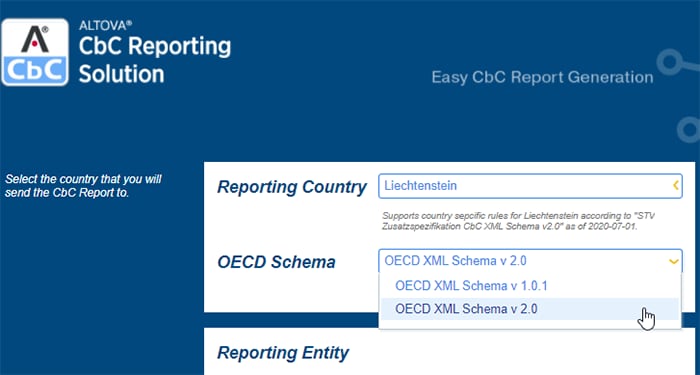 Access the Latest Version
Existing customers will already have access to the latest version of the CbC Reporting Solution in the Altova Cloud. Or, if you've installed the solution in-house, you may download the latest version.
New users can try the app for free now. It takes only a moment to create a secure Altova Cloud account and start a 30-day trial subscription to the CbC Reporting App. The Altova Cloud gives you immediate access without needing to download software or enter a credit card.