Digital surveys are a great way to solicit and gather feedback. An attractive, well designed survey that's quick and easy for users to complete increases response rates and can be the key to unlocking valuable, actionable information from prospects, customers, employees, and beyond.
Altova SurveyMaker makes it easy to create full-featured, professional surveys quickly and easily. What's more, it offers the flexibility to build surveys and analyze real-time results on your device of choice, via an app for iPhone, iPad, Android phone or tablet, Windows computer, or via any web browser.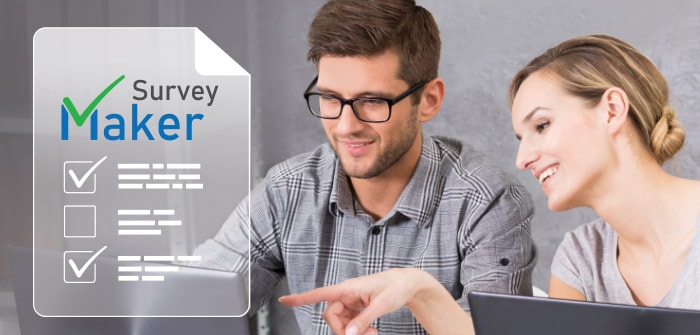 What Makes SurveyMaker Different?
There are many free and paid survey tools on the market today, offering a variety of options and functionality. Let's start right away with what sets SurveyMaker apart from the crowd.
Available in English, German, Spanish, French, and Japanese, SurveyMaker lets you build polls that include all the features you'd expect for designing attractive, professional surveys for soliciting feedback and analyzing results.
Use any device, any time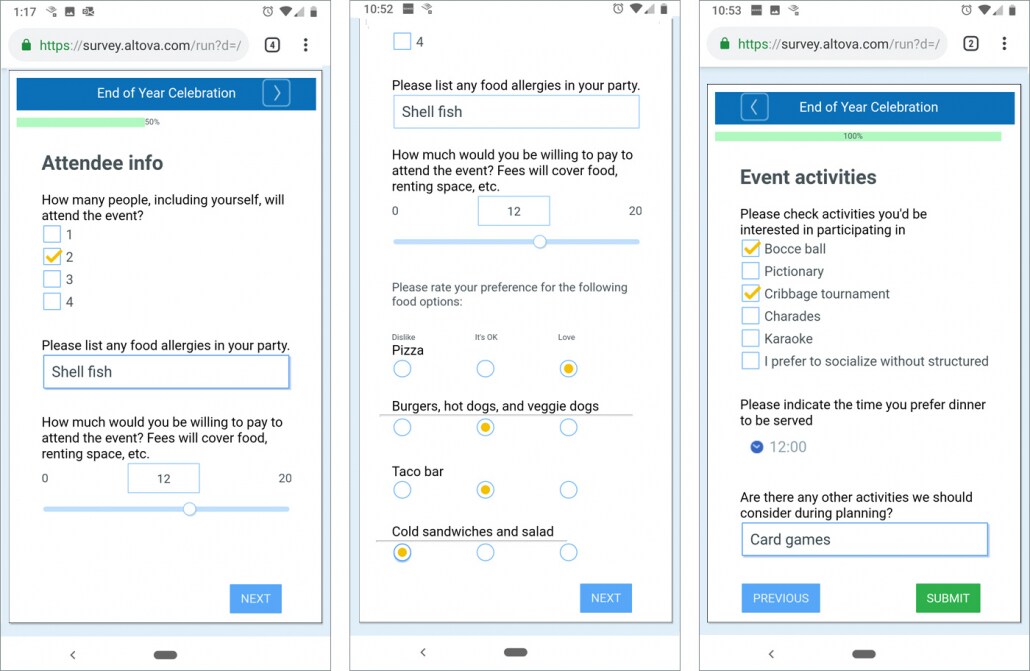 Today's users utilize a variety of devices depending on the task at hand and even the time of day. Building a survey on your phone on the train during your commute is convenient but perhaps accessing it via a Windows app once you're sitting at a desk is preferable. SurveyMaker doesn't make you choose. All the features for making surveys are available whether you're using a phone, tablet, laptop, or desktop computer. Native apps offer seamless functionality on iOS, Android, and Windows, and you can even use SurveyMaker in a web browser. You can move back and forth between devices as needed.
Similarly, when you distribute a SurveyMaker survey, recipients can complete it on any device via web browser. They don't need to download an app or create an account to respond.
Option to customize the survey app itself
SurveyMaker is available in Free, Premium, and Enterprise plans. All features for survey creation are available in each plan. However, if you have a large volume of surveys or recipients, the Premium plan may be more attractive.
Altova SurveyMaker also offers the unique Enterprise plan, which gives organizations the ability to customize the app itself. This option is great for corporate survey making in which the organization has a need to customize the look-and-feel of the app in accordance with company branding, create a special thank you page, and even re-name the SurveyMaker app, if desired. No other survey making tool offers this level of customization.
Build a Survey in Minutes
Whether you chose to open SurveyMaker on a mobile or desktop device, it's easy to create an effective, professional survey that's fun for users to complete.
You can start a survey from scratch or by copying an existing survey as a starting point. Then, define one or more pages for users to move through. You can even make the subsequent question and page navigation dependent on the user's responses to particular questions (i.e., logic jump or skip logic).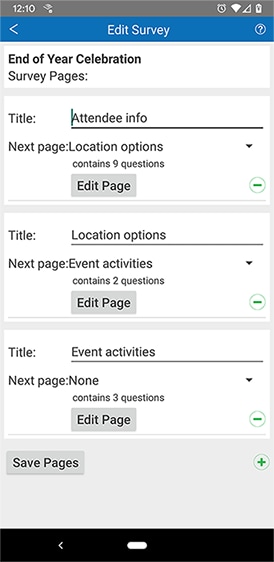 SurveyMaker includes a wide variety of types of questions, helping you craft the perfect options for any topic. It's easy to add images and static text to make your survey attractive and fun.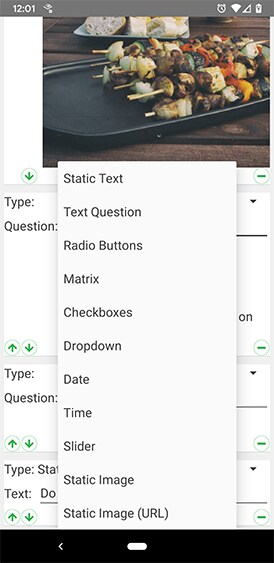 Once your pages and questions are defined, SurveyMaker will generate a link so you can test the survey exactly as users will see it. Then, use SurveyMaker to email your survey to recipients. They'll be able to complete it by clicking the autogenerated link in your email.
Analyze Survey Results
When it's time to review your responses, SurveyMaker provides built-in tools for browsing and analyzing results. You can browse each user response in full, view results in a table, and analyze data in colorful charts. For analysis in other tools, you can export survey results in a CSV file.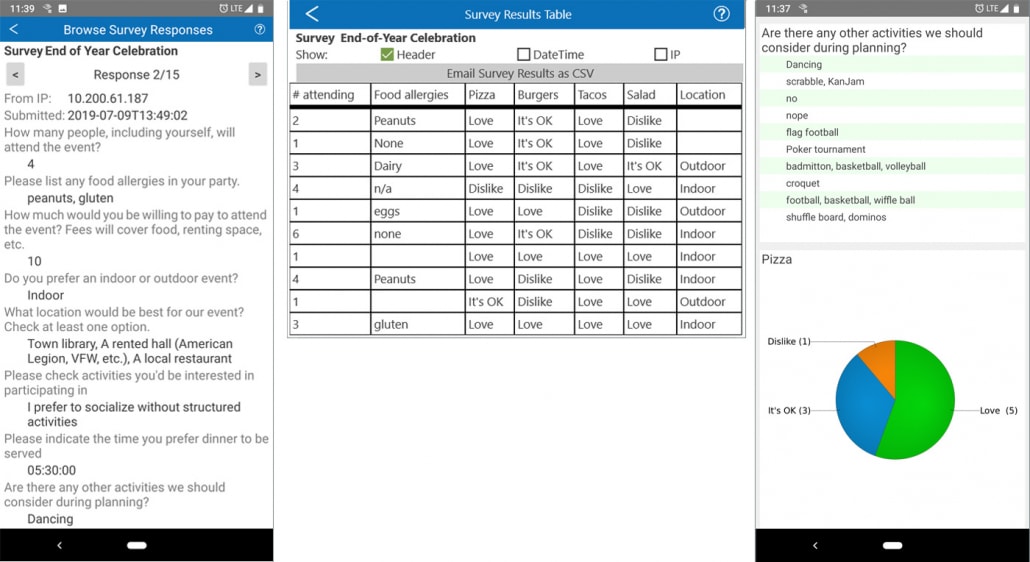 Get Started with SurveyMaker
SurveyMaker is a great tool for building and sharing surveys on your device of choice. Learn more about Altova SurveyMaker and sign up for a free account now!