The Importance of Choosing Certified XBRL Tools 
Aside from complying with filing regulations, there are numerous benefits associated with adoption of the eXtensible Business Reporting Language. Standardizing information allows data validation as well as simplified comparison of reported data within an organization – from quarter to quarter or year to year, for instance – as well as comparing performance among multiple companies.
Of course, the benefits promised by XBRL  can only be realized through strict standards conformance in the tools organizations use for validating, reporting, and analyzing their XBRL data. Problems have arisen due to lack of consistent interoperability between software tools as well as less stringent validation checks that result in filing errors and diminished data quality.
Altova has always striven to deliver the closest possible conformance with supported XBRL standards and is honored to have received certification from multiple XBRL standards bodies, ensuring conformance and interoperability. Let's take a look at the specifics and why this is so important for customers.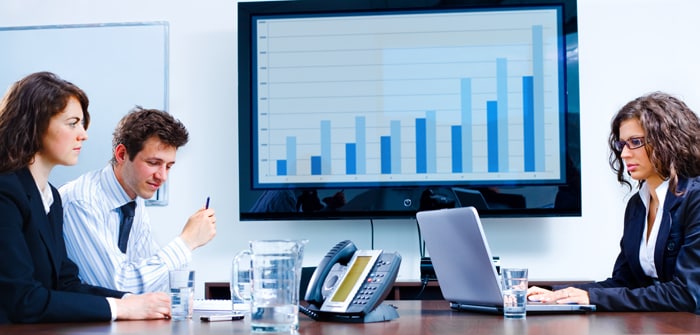 XBRL Certified Software Designation Ensures Interoperability
Quite recently, XBRL International developed the XBRL Certified Software™ program to test software products for conformance with XBRL standards with the goal of ensuring interoperability among XBRL tools from different vendors. This way, XBRL reports created and validated in one piece of software can be consumed successfully in another.
The non-profit standards body rigorously tests report creation software and report consumption software for compliance with six modules of XBRL, and software may be certified for one, multiple, or all six of the following:
Core
Inline XBRL v1.1
Table Linkbase v1.0
Extensible Enumerations v1.0
Formula v1.0
Units Registry v1.0
Altova XBRL tools have been certified in each category as follows:
XMLSpy: XBRL Certified Software™ for both XBRL report creation and XBRL consumption
XMLSpy provides graphical tools and wizards for editing and validating XBRL Taxonomies, XBRL instances, Table Linkbases, XBRL Formula, and more. It has been tested and certified for all six XBRL modules.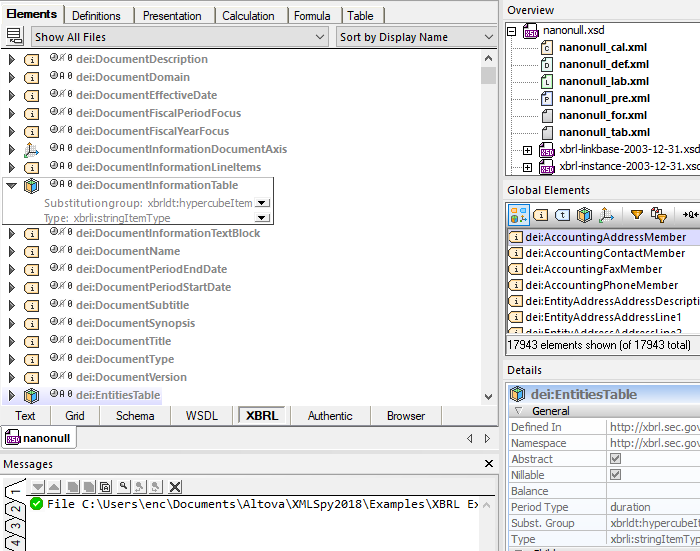 RaptorXML+XBRL Server: XBRL Certified Software™ for XBRL report consumption
Altova's high-performance XBRL validation and processing server has been certified as report consumption software for all six modules.
DQC Rules Improve XBRL Data Quality
With similar goals, XBRL US formed the Data Quality Committee to develop appropriate guidance and validation rules to identify inconsistencies and errors in the XBRL data filed with the United States SEC.
In addition to providing clear guidance to filing companies about how to tag their data using XBRL, the committee has created automated validation rules that flag, for example, incorrect negative values, improper relationships between elements, and so on, to improve the accuracy, consistency, and reliability of reported data.
Filing companies may access the DQC rules with software that's been certified by the XBRL US Center for Data Quality. Part of the certification requirement is that when the validation rules identify an error, detailed information about the error and guidance on correcting it must be provided.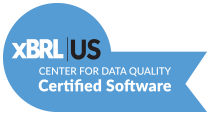 Altova RaptorXML+XBRL Server has been certified for multiple versions of the DQC rules including the most recent, version 5.
Python scripts for running the DQC validation scripts on RaptorXML+XBRL Server are available here: https://github.com/altova/sec-edgar-tools
Realize the Benefits of XBRL with Certified Software
XBRL International and XBRL US are working with filing companies and software vendors to address the issues that can prevent the benefits of XBRL from being fully realized.
By choosing certified XBRL software tools, filing companies can be confident that their data is receiving the rigorous checks required to make it a reality.