One of the most common examples of AI in our everyday lives is facial recognition. Facial recognition is the process of identifying or verifying a person's identity based on their face. Facial recognition is used in many applications, such as unlocking our phones with FaceID, tagging our friends on social media platforms like Facebook, and checking in at airports or hotels with biometric scanners. Facial recognition can make our lives more convenient and secure, but it can also raise some privacy and ethical concerns. For instance, how can we ensure that our facial data is not misused or stolen by hackers or malicious actors? How can we prevent facial recognition from being used for surveillance or discrimination? How can we ensure that facial recognition is accurate and fair, and does not have any biases or errors?
The paragraph above was generated by ChatGPT in response to my request to describe the benefits and risks of artificial intelligence and include a real-life example. It's interesting that ChatGPT chose FaceID as the example, since FaceID is simply one variation of image analysis and AI-powered image classification offers potential to automate many real-world tasks.
One common use-case is a product catalog, wherein a company manages product information provided by many different manufacturers. A product loaded into that database may have a name that does not necessarily include a precise description of the item. For instance, wellington is a boot, fedora is a hat, a mongoose is a bicycle, and a yellow watermelon shiny needlefish is a fishing lure. We can make use of AI-powered image classification using the Microsoft Azure Cognitive Services Computer Vision API to address this problem. The Computer Vision Service takes the image data or URL as its input and returns information about the content. One service generates image classification tags based on a training set of recognizable objects, living beings, scenery, and actions that the Azure AI has been trained on. These tags allow us to categorize products in the database accordingly and may even correspond to search terms a user might provide to find products in the catalog.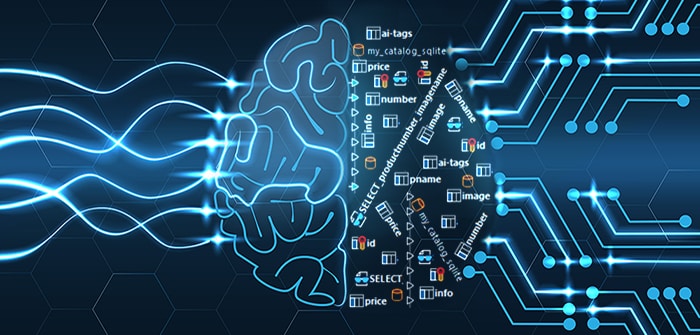 Read more…