For the longest time, I've searched in vain for a collection app that would help me manage my favorite recipes. I have a ton on Pinterest, and an equal number in my ever-growing cookbook collection. The problem is, when it comes time to make a favorite dish, I can never remember where the recipe is and end up spending half my cooking time looking for it. Enter the new Altova MyCollections app: I've already started using this for my recipes and other collections, and I'll never go back.
MyCollections lets you catalog any collection whatsoever – whether it's comprised of actual objects like books, CDs, watches, or camping equipment – or if it's your favorite places to visit, your great-hikes bucket list, or your birthday wish list. Oh, and it's free.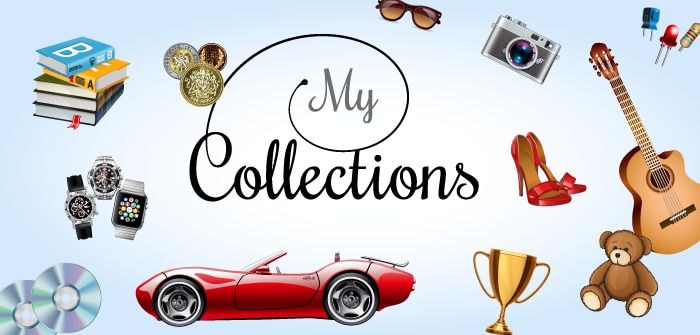 Altova MyCollections App
I'll walk you through the apps many features below, though it's super easy to get started by simply downloading the app. It's free and available for Android, iOS, Windows Phone, and Windows 8 and 10 devices.
Catalog a Collection
MyCollections comes with built in templates for all types of collections, and each one is 100% customizable. Add or remove fields, change the display, re-order things, make it your own.
Each collection can include as much or as little information as you'd like: photos, text descriptions, hyperlinks, information automatically imported from Wikipedia, and so on.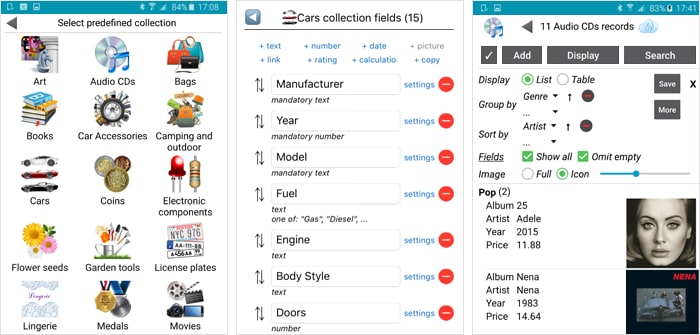 In addition to the built-in templates, MyCollections includes numerous icons you can choose to represent your custom collections, or you can import your own icon.
Sync to the Cloud – and All Your Devices
I think this is what I love most about MyCollections. Free cloud-syncing lets me access all my collections on any device. For instance, I found it was easier to enter all my recipe information initially on my Surface Pro using the MyCollections app for Windows 10. But when I'm in the kitchen or at the grocery store, everything I need is right there on MyCollections on my iPhone. All the apps are free, so I wasted no time installing it on every device.
A quick note – cloud syncing is optional, so if you want to keep all your data on your phone, tablet, or laptop, you can do that.
Syncing also enables the next cool feature – sharing.
Share Your Collections with Friends
It's easy to add friends and give them access to view and/or edit one or more of your collections. You can manage exactly which records and which details your friends can access, with fine-grained control over the information they can view or search for in each collection.
Of course, you can also share collection items via email, Facebook, Twitter – whatever is installed on your device.
Lend and Sell Your Collection Items
In addition to sharing info with friends, you can optionally lend them items from your collections and even set due dates for their return. This will be a huge help for me, because I tend to loan a book and then promptly forget that I ever owned it once it's gone from the shelf.
And if you're willing to sell any items, you can indicate that along with an optional asking price.  Or, leave the price field blank, and let your friends compete to see who's the highest bidder!
Get MyCollections
Click the app store links below or search for "Altova MyCollections" in your device's app store.
Developed with MobileTogether
How did we make MyCollections? With MobileTogether, of course.  We were able to build both the app UI and back-end server logic at once in MobileTogether Designer, and then generate native apps for iOS, Android, Windows Phone, and Windows 8 & 10 from that single design.
Though developing apps in MobileTogether is easy, the framework is powerful enough to build any data-centric app imaginable – with no restrictions on complexity of the final product. Check out MyCollections to see how sophisticated your apps can be, and then download the free MobileTogether Designer to build your own.