The Altova Server Platform is comprised of the complete family of Altova's high performance server software for automating data processing and data integration workflows. These cross-platform server software products allow for flexible installation either on premises or in any private or public cloud infrastructure.
For customers utilizing the Microsoft Azure cloud, we've created a convenient, free VM template with the Altova Server Platform pre-installed for easy deployment, available on the Azure Marketplace.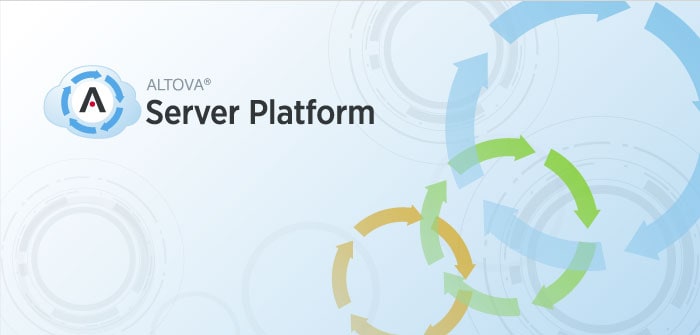 Free Azure VM Template
The Azure virtual machine template for the Altova Server Platform makes it faster and more convenient to use Altova server software in the cloud.
The VM template includes the complete line of Altova server software products, including the free LicenseServer.
Once you install the template, simply activate the desired products using the included Altova LicenseServer. You can use the LicenseServer to apply your purchased licenses – or to request a free 30-day trial of any or all products.
Altova Server Platform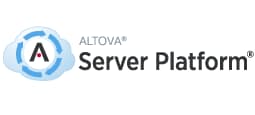 The Altova Server Platform includes the server software products listed below for high-performance data processing and workflow automation.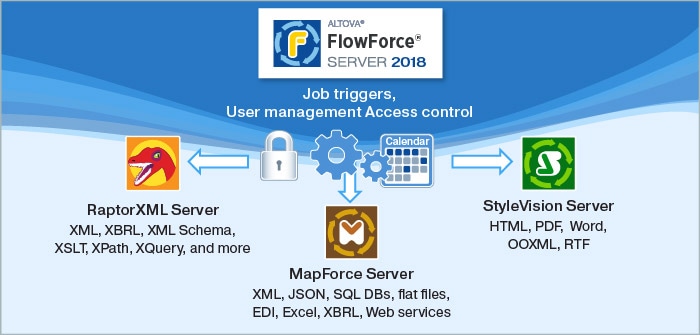 FlowForce Server can be used to define workflows utilizing the Altova server products below as well as automating execution of any command line program. It can administer multiple transformation jobs simultaneously, lets users define and adjust a variety of job triggers and actions on the fly, performs housekeeping tasks like moving output files or cleaning up intermediate work, and much more.
FlowForce Server continuously checks for trigger conditions, starts and monitors job execution, and records detailed logs of all activity.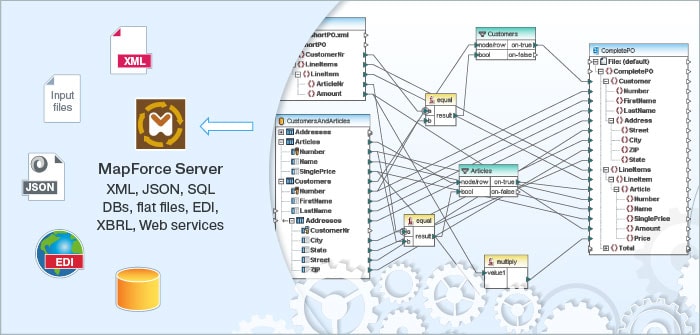 MapForce Server includes the built-in data transformation engine developed for MapForce and is greatly enhanced to operate in server environments. It is available at a fraction of the cost of big-iron data management products and is unencumbered by baggage like outdated design features inherent in other legacy products.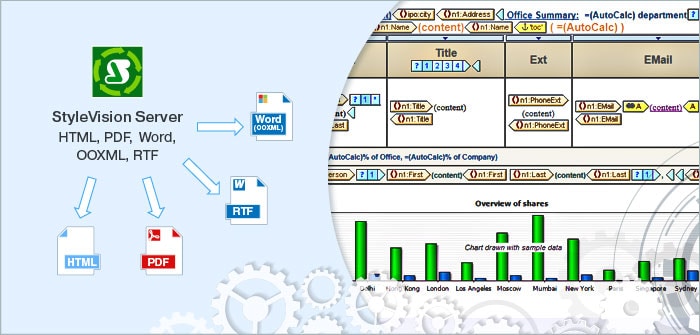 StyleVision Server renders XML, SQL databases, and/or XBRL data into HTML, PDF, and Word files based on StyleVision stylesheets and supporting design elements defined using StyleVision. Report designs can include dynamic content elements including tables and charts, images, bar codes, headers and footers, and much more.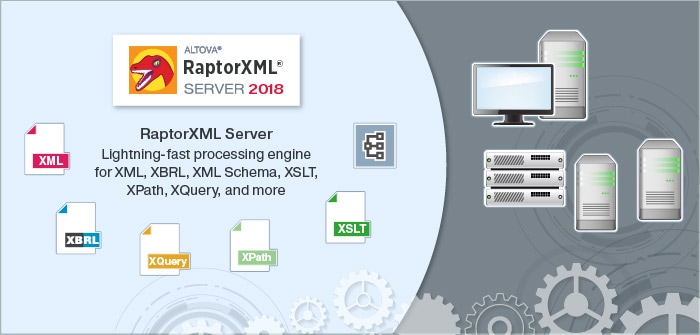 A modern, lightning-fast engine for processing Big Data, RaptorXML Server provides strict standards conformance and optimizations for hyper-performance on multi-CPU servers.  Comprehensive developer features and options allow for flexible implementation.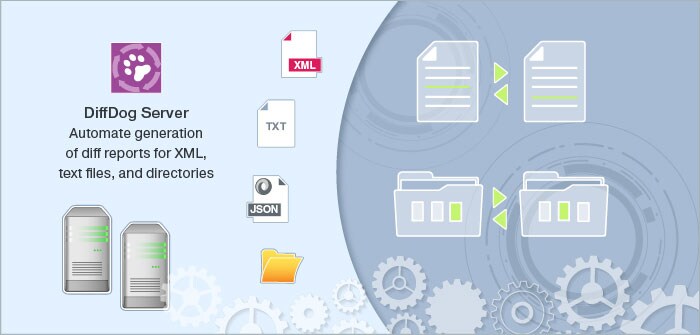 DiffDog Server automates generation of 2- and 3-way diffs of XML and text files, URLs, and directories.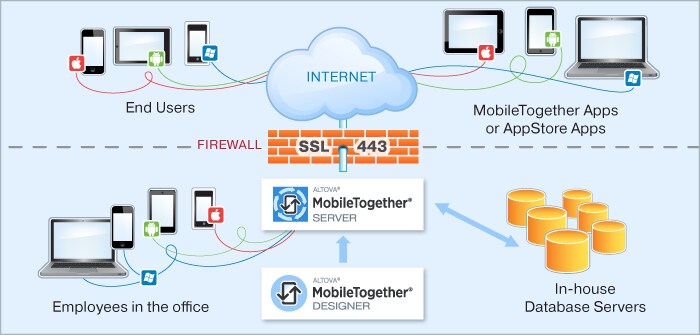 MobileTogether Server acts as a gateway between mobile users and back-end data sources and infrastructure, providing high-performance data processing, sophisticated cache control options, optional security functionality, and more.
 Get the Azure VM Template
The VM template is an easy and convenient way to get Altova server products up and running quickly on Azure. Check it out here.