Altova Online Training is Out of Beta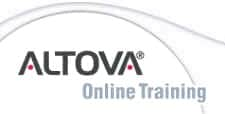 After completely redesigning our training program based on customer feedback, we are excited to announce that Altova Online Training is out of beta!  With over 50 chapters of interactive, video-enhanced  lessons, our library of courses offers beginners and advanced users free tutorials in the MissionKit: XBRL, XMLSpy, MapForce, and StyleVision. Learn about a specific topic or take a whole course, study at your own pace, and pick up where you left off.  Each course includes step-by-step video tutorials, technical notes, interactive quizzes, and links to important resources. Altova Online Training courses allow you to easily learn about the topics that are important to you.

User feedback has been essential in improving our courses, and we welcome your continued feedback on our training!