Altova Enters SaaS Market with New Cloud Apps
We are excited to announce a new SaaS subscription model for Altova legal, financial, and regulatory apps. The Altova Cloud offers a seamless experience for users to simply log in and start using one or more Altova apps, without the need to download or install any software.
Let's take a look at some advantages of choosing Altova cloud apps and what makes the Altova Cloud different from other SaaS subscription models.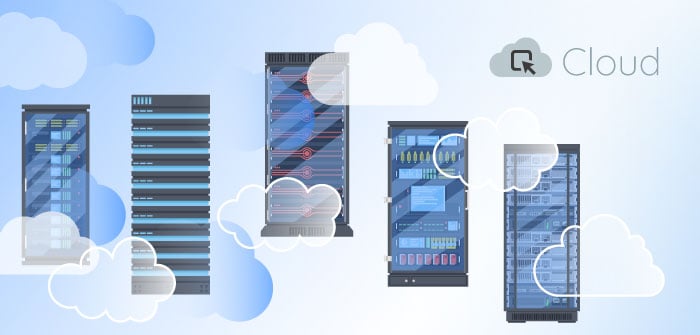 Why Altova Cloud?
There are plenty of so-called "cloud" software offerings that, though they are licensed via a subscription model, still require users (or their IT department) to download, install, and configure software before getting started. In contrast, the Altova Cloud provides a seamless experience for business users to simply log in and start using one or more Altova apps directly in their web browser.
Advantages of the Altova Cloud include:
True SaaS – access the full functionality of your selected products from any web browser: there is nothing to download.
Use apps instantly – with no need for IT departments to install, configure, or maintain the software. The time required to get started is reduced dramatically.
No need for manual updates – new product versions are rolled out seamlessly without user intervention, saving time and frustration.
Instant product evaluations –like all Altova products, Altova Cloud Apps are available for a 30-day trial with no credit card required.
Affordable subscription options – monthly and annual options based on the number of required users.
To start using an app in the Altova Cloud, users simply visit https://altova.cloud and create an account. Then, they can instantly begin a 30-day trial of the app, manage users, and eventually purchase a subscription.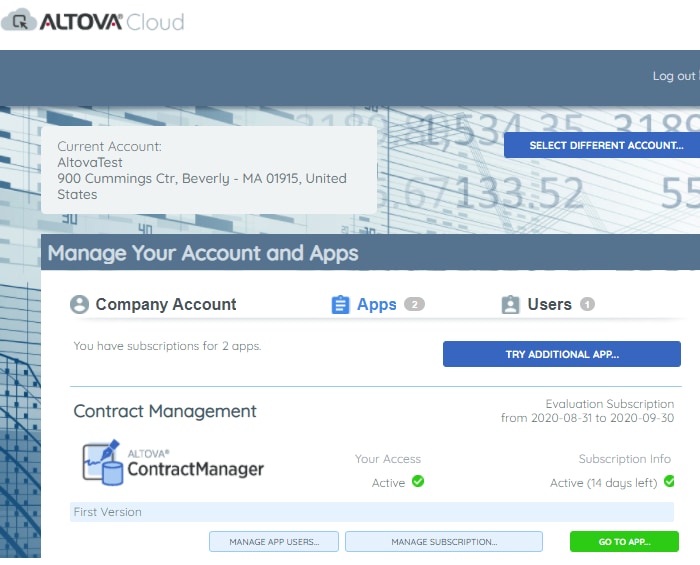 To accommodate legal and data storage requirements in different jurisdictions, the Altova Cloud utilizes data centers in the US and Europe; customers may choose the datacenter that best suits their needs.
The first two apps available in the Altova Cloud are:
Altova ContractManager – this new product is a cloud-based contract management solution that is both easy-to-use and highly customizable. It's designed to be affordable for firms of all types and sizes.
Altova CbC Reporting App – this cloud-based regulatory solution allows business users to easily generate valid Country by Country reports in XML to meet OECD filing requirements.
Additional products will be available in the Altova Cloud soon.