Altova: XML, SQL, and UML tools including XMLSpy XML Editor

Try before you buy! All Altova products are available for a free, fully-functional, 30-day trial. Start yours now!

Existing customers may update to the latest version here

Read the Altova Blog for helpful product and technology news, including how-to articles, case studies, and more.
News

Build your own AppStore apps:
MobileTogether 2.0 lets you develop custom-branded apps and submit them to the app stores! Other new features include App Jumpstart services (we'll build your app!), support for JSON, REST, & SOAP, a new signature/drawing action, & much more.
MobileTogether Blog
Read the latest posts for indepth information about developing cross-platform, data-centric apps in MobileTogether.

Version 2016 of Altova
MissionKit developer tools
and server products
introduces a ground
breaking new graphical
JSON Schema Editor...
...the revolutionary MapForce
data mapping debugger,
updated database support,
Windows 10 support, and
much more. Learn more &
upgrade now...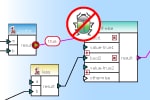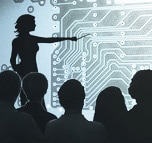 Learn about XPath 3.0 Technology in Altova's free, online XPath
Training for beginners to advanced users.
"Our team began with a number of different XML platforms, but eventually converged on a single one: when so much depends on the strength of your XML tools, it's a cinch that you go with the best. Thank you Altova!"

Dr. Michael Arner, CTO, ROAM Data, Inc
4,946,168 Users worldwide